Golden Gate _4372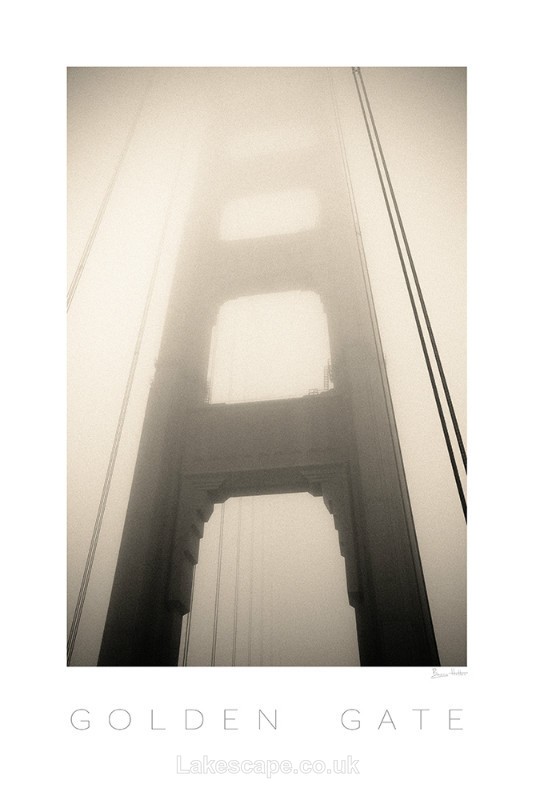 I have added 'grain' and a heavy vignette to give the photograph a hint to the Bridge's history, whilst also adding a tint to the black and white image to suggest its 'Golden' colour.

I have presented it with a large title, which I think suits the image.

Please note that the website address on the photo is a standard watermark on all of my web images and will not feature on the print!
To say this bridge is photographed a lot is something of an understatement. So I have tried to create something that stands out for being different. Inspired by a clever, original shot of the bridge in rain, I took the opportunity to use the shifting mist to my advantage.