Swans in the Mist, Rydal Water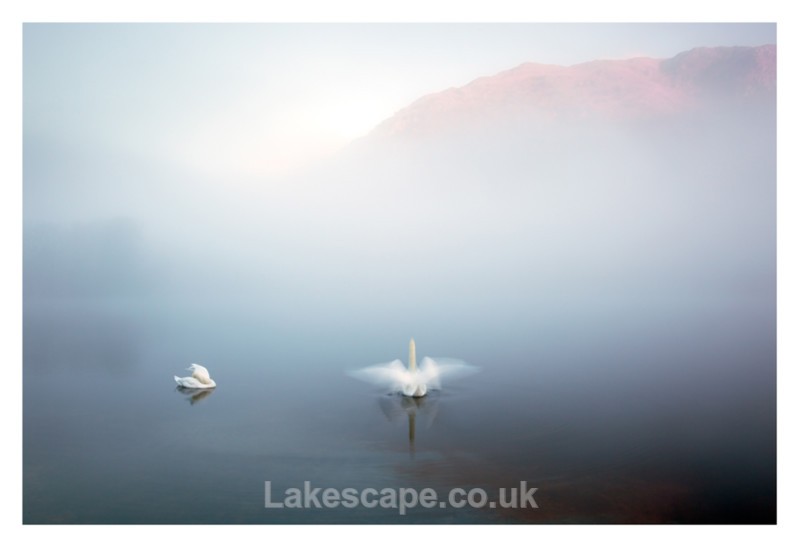 A beautiful scene in its own right, as the rising sun just brushes the edge of Nab Scar- but the moment is enhanced when one of the swans stretches their wings.

In contrast, the second swan takes a break from feeding and preens, missing the display. I guess its seen it all before!
A pair of swans were ignoring me one misty morning on Rydal Water, when one decided to display.